Grass cutting service update
Thanks for your patience as we continue to operate a restricted range of services, in line with government guidance.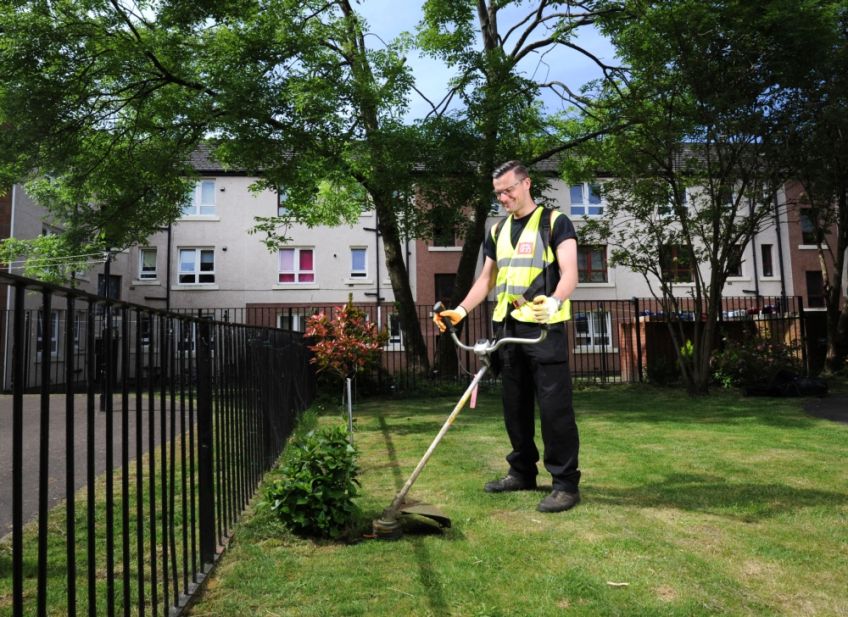 As restrictions begin to be eased and resources allow, we are re-introducing in phases our full range of services, ensuring the safety of customers and staff remains our top priority.
The first part of this will see our teams resume grass cutting in our communities from Wednesday, June 17.
We're aiming to cut grass in all neighbourhoods within the first three weeks of re-start. Our teams will also:
weed and tackle overgrown grassed areas;
clean up back courts;
clear paths of weeds and moss;
and apply weedkiller to all hard-standing areas.
However, it will take time to reach a maintainable standard in all areas, so please bear with us.
We'll resume working in closes and on stairs as soon as Government guidance allows. Every close not visited during lockdown will be deep cleaned. This will include sanitising handrails and cleaning close doors, windows, sills and light-fittings, on top of all standard cleaning measures.
All health-and-safety work ongoing at multi-storey blocks since the lockdown began will continue, including regular cleaning of common areas, fire-safety patrols and uplift of bulk rubbish.
Monday, June 15, 2020