Here for you in difficult times
Please remember we are here to support you and your family during these extraordinary times.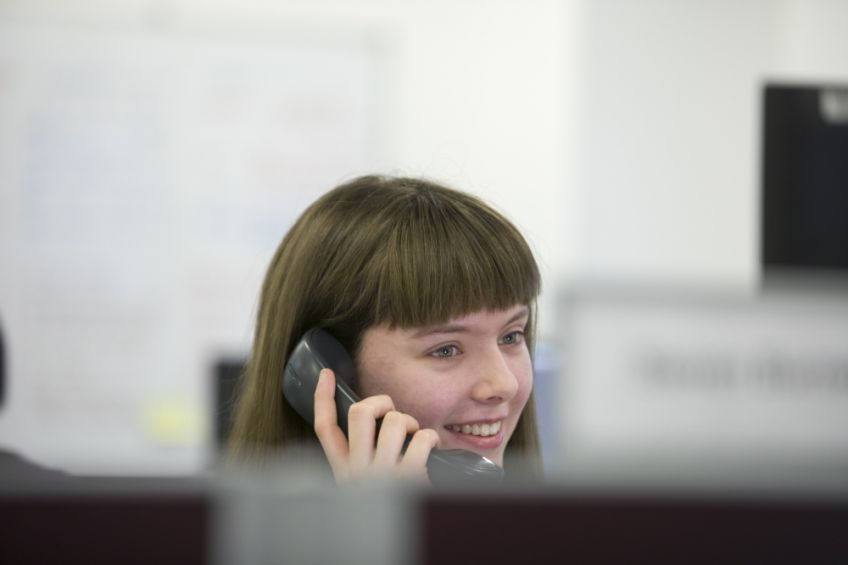 With Government lockdown restrictions easing, we are now starting to resume many of our services.
Our priority, as always, is to keep customers and our staff safe.
Please remember we're always here for you 24/7 and will do everything we can to support you and your family through the challenges you're facing as a result of the pandemic.
Thanks again for your patience and understanding as we work together to combat Covid-19. Please continue to check our website regularly for the latest information on our services and get in touch if you have any questions.
Here we explain how our services are currently affected.
Housing offices and staff
Our housing offices are still closed and our housing officers are working from home in line with government guidance. They are supporting customers daily in a wide range of ways by phone and online.
Housing officers will only be able to visit people at home in exceptional circumstances, such as where there are serious welfare concerns.
We are still here for you 24 hours a day, seven days a week, over the phone and online.
Repairs
The safety of our customers and staff is our top priority and we can now return to a full repairs service.
Our number one priority has been to keep customers and staff safe during the COVID-19 pandemic – while still providing as wide a range of services as we can.
During this time, we've carried out – safely and within guidelines – over 150,000 essential repairs in homes across Wheatley's communities.
We know how important the repairs service is for our customers and we'll now be able to carry out non-essential repairs in customer's homes and common areas.
If you have already contacted us during lockdown to report a non-essential repair, don't worry, we'll contact you to arrange a date for the work to be done in the coming weeks.
There may still be a limited number of repairs we can't do, where it's difficult for our tradespeople to socially distance in confined spaces. Thanks for your understanding on this.
Please be assured staff follow strictly all health-and-safety guidelines, including wearing Personal Protective Equipment – as and when appropriate – while carrying out repairs.
If you need to report a repair, call us on 0800 479 7979.
Keeping you safe
Annual gas safety checks are not only essential, but a legal requirement. Please do all you can to ensure yours goes ahead – when it's arranged – at the time we've agreed with you.
Our programme of upgrading heat and smoke detectors in tenants' homes is also continuing. Again, please be at home at the agreed time to ensure your smoke and heat detection system is fitted to the current standard. You'll receive a letter with an appointment, and how to rearrange it if it doesn't suit.
Remember also our Home and Fire Safety teams are available to give you information and advice on keeping your home safe and secure.
Letting homes
We are continuing to let homes as before, and continuing to prioritise letting homes to people most in need, including the homeless, those living in overcrowded conditions or who need an adapted property and older people looking to move to a home with LivingWell services.
Our online housing application system, MyHousing, is available if you want to apply for a home, update your application or note interest in available properties.
Anti-social behaviour
Our anti-social behaviour officers are working hard with housing officers and others to deal with issues that cause upset and alarm.
As your landlord, we take this responsibility very seriously and work closely with Police Scotland and the local authority to ensure our communities are great places to live.
If you're affected, call the police on 101 and let us know too.
Environmental services
Our close cleaning service restarted on 4 May 2021.
However, it will take time to reach every close, so please bear with us.
It will take a few weeks to bring every close back to our usual high standards, but we expect to be back to our normal schedule by mid-June.
Staff at our multi-storey flats will continue to clean lifts and communal areas as before, as well as carry out fire safety checks. They will again follow all health and safety guidelines as they carry out their duties.
Wraparound services
Despite the restrictions in place, we are doing all we can to support our customers during this difficult time.
EatWell has provided over 28,000 emergency food packages to people in need in Wheatley communities since the start of the pandemic.
We will continue to make welfare calls to customers, and EatWell will continue to provide supermarket vouchers to vulnerable customers.
Our Emergency Response Fund has provided almost 6000 tenants in Wheatley communities with essential household items, while our staff continue to help tenants with Universal Credit claims and support to pay their fuel bills.
Remember, we are always here for you. Please speak to your housing officer if you need help.
Here to help
If you need help, TALK TO US.
If you're finding it difficult to pay your rent, or need support on Universal Credit, there are many ways we can help. Our housing officers, welfare benefits and fuel advisors are calling and supporting tenants and their families every day.
Our Group Protection team offers support on everything from suicide prevention and adult and child protection to illegal money lending, hate crime and domestic abuse.
Our message is simple: we're here for you, if you need us.
Please remember, you can contact us through our website and by email and phone.
Now is the time, if you haven't done so already, to open an online account. You can register for or login to your My GHA account at register/login.
Also remember, you can pay your rent by:
Direct Debit: once this is set up using My GHA, your payment will come out of your bank account on a date and at a frequency that suits you;
an online account: it's free to register for My GHA (register/login).
Thursday, May 06, 2021