Making your community great
We're working hard to make your community a great place to live.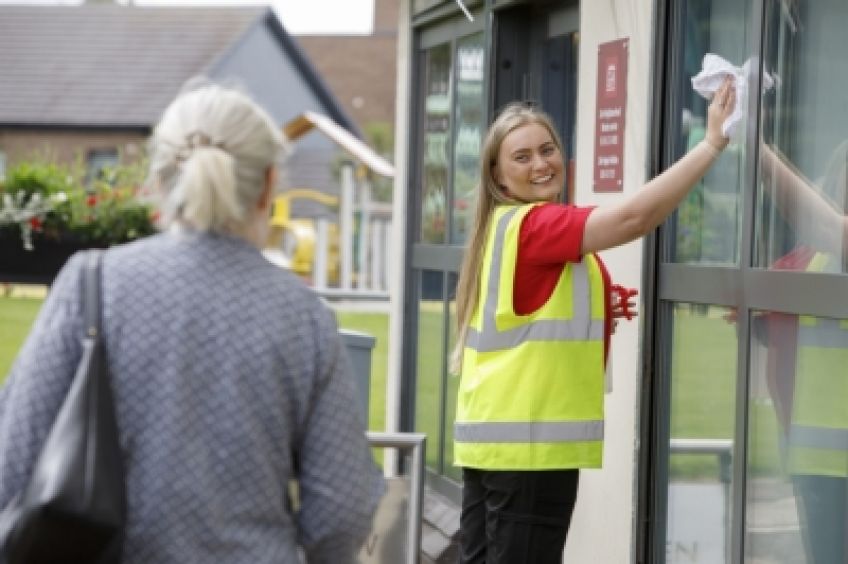 We want you to be proud of where you live and to enjoy living in a safe, clean and tidy community.
Your local environmental team is working 24 hours a day to help make this happen.
Your local team
Your local environmental team will become familiar faces in your neighbourhood.
You might be surprised at just how many tasks they carry out.
They are working in your neighbourhood 24 hours a day, 365 days a year. They will ensure your landing and stairs are cleaned weekly and foyers and lifts daily. They will carry out a number of patrols every day within each block to ensure the areas are free from litter or hazards.
Our patrols within buildings and neighbourhoods help to keep you safe.
Your local team will offer a reception service and you can contact them, day or night, if you have an issue and they will be happy to help. They also monitor CCTV that is located within the site.
You may have noticed our staff are now also working within the environment around your blocks. We will de-litter that area every day. We also now cut the grass around the neighbourhood. We will carry this out every fortnight for you to enjoy during the summer.
We also have specialist teams, such as arborists and gardeners. The arborist teams – our specialists who look after trees – carry out pruning, felling and shaping trees using full safety and climbing equipment. Our gardeners carry out maintenance to grounds and gardens.
What you can expect
In partnership with Keep Scotland Beautiful, we have agreed an Environmental Quality Standard for your neighbourhood. This means that you can expect the following work to be carried out weekly, unless states.
Wash foyer, twice a day
Clean all glasswork on ground level, twice a day
Clean lift casings and facings
Sweep stairs and landings
Wash stairs and landings
Dust down all bannisters, railings, window sills and light fittings
Clean all glassed areas on landings and staircases, monthly
Clean chute hoppers and disinfect inside of hopper
De-litter area around the blocks, twice a day
Brush hard standing entrances at front and rear, daily
Mow grass area fortnightly, during summer months
Strim grass edges fortnightly, during summer months
Prune shrub beds, as required
Scrape weeds and hard standing areas, as required
Clear fallen leaves and dispose of as required in winter
Apply weed killer to hard standing areas as necessary
Security patrol of landings and stairs, twice a day
Remove graffiti, as required
Monitor CCTV, 24 hours a day.